Fluchtbericht 22. März 2023 von Kateryna - (German only)
Kateryna describes impressively, vividly and very personally her own and her family's experiences and long odyssey since the start of Russia's invasion from her home in Nikopol to her safety destination and new home in Germany.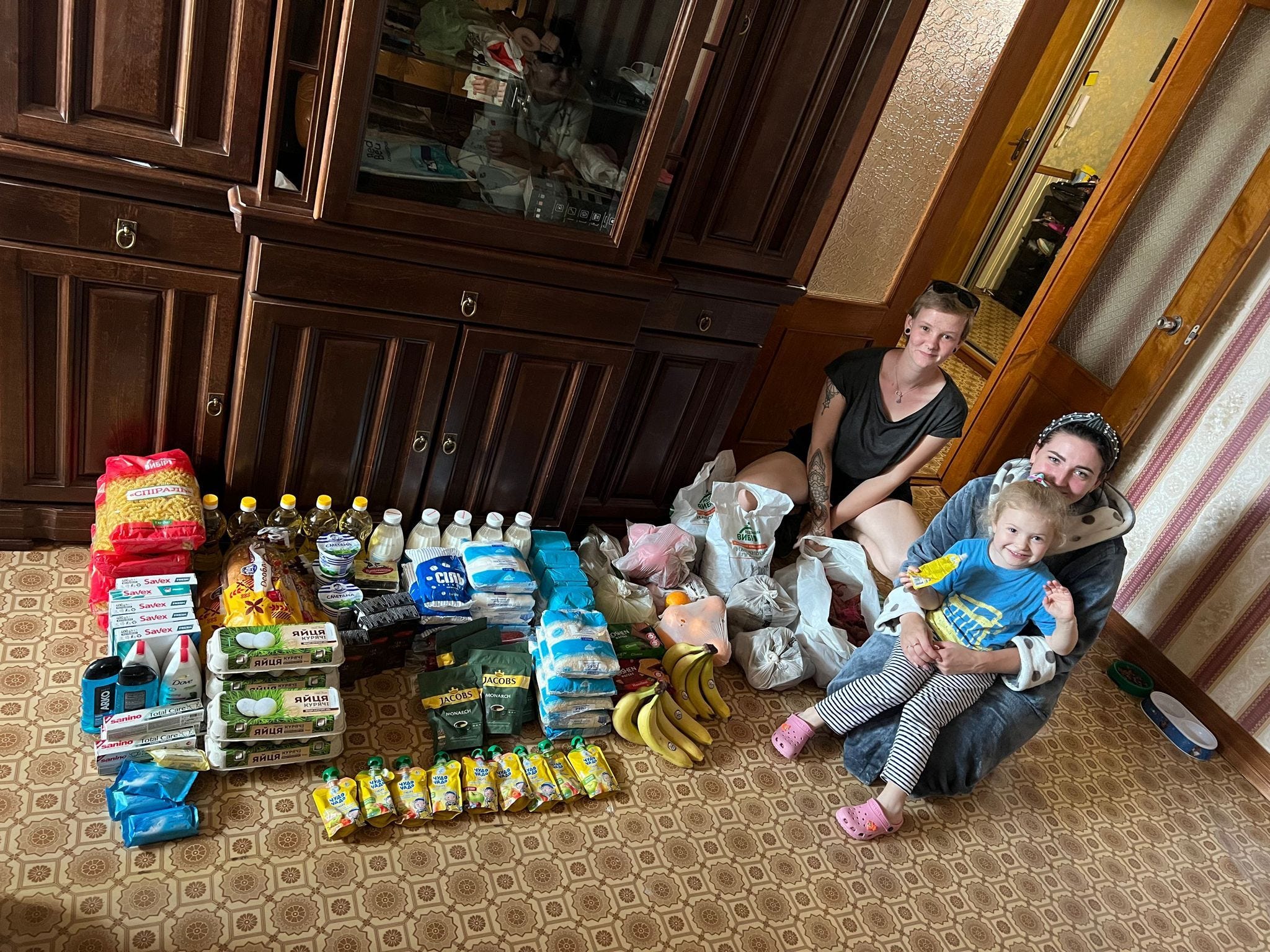 Story from Maggie
Hello, my name is Margarita, I am 23 years old. I am from the city of Kharkiv, I have a little daughter Julia, she is only 3 years old. I am grateful to you, Sven for your help!
I was introduced to Sven by a distant friend that summer on Instagram. Sven offered his help and helps to this day, for which I am extremely grateful!!! I dream that the war will end soon, people and children will stop dying .... I want world peace!

Maggie has been receiving and distributing essentials for over a year now. This allows us to get groceries and toiletries to especially elderly people in Kharkiv. Thanks Maggie 💕
Frontline civilian support
Lea, one of our most courageous volunteers is constantly helping civilians in towns close to the frontlines with a variety of desperately needed humanitarian aid, food and medicine.
Aid transport (#3) on 25 December
Delivery of humanitarian aid worth >€15,000, including medicine, medical splints, water containers, kitchen equipment, fire fighting equipment, fire extinguishers, breathing masks, diesel generators, outdoor spotlights, torches, first-aid-kits, children toys, diapers, etc.